'So, we undertook this research and we discovered the following…'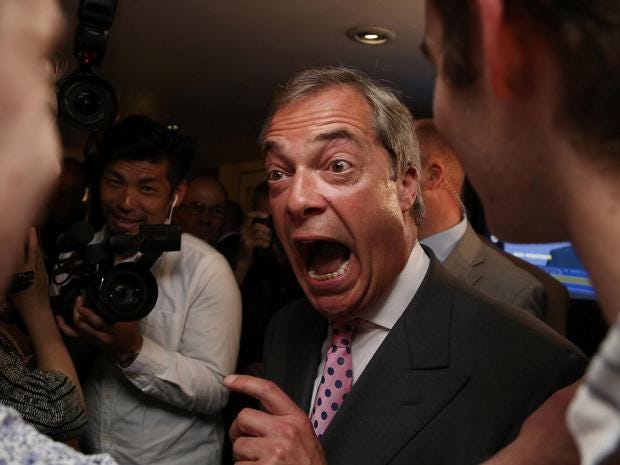 In 2016, the redundant use of the word "so" has infiltrated politics, celebrity and the media
Goodbye to 2016 and hopefully we can bid good riddance to the most annoying word in the English language, a short tag which serves absolutely no function except to illustrate the linguistic shortcomings of the speaker in question.
I refer to the word "so" used at the beginning of a sentence, as in, "So, the government has decided…", or "So, we undertook this research and discovered the following…."
In the past year, "so" dumped at the start of any sentence has become a blight which now afflicts politicians, official spokespeople, news reporters and social commentators. Not to mention all people under the age of 40 discussing anything from shopping to sports results. In any one day I reckon you will hear a redundant "so" many thousands of times, replacing "to be honest" or "like" and "it is what it is" as the most annoying verbal tic ever.
This inappropriate and superfluous use of "so" is said to have been started by inarticulate Silicon Valley techies, more used to tapping keyboards than holding meaningful face-to-face conversations. Back in 2014, Facebook's Mark Zuckerberg managed to use the word "so'" FOUR times in one answer during an interview with the New York Times. Techies use the word to buy time and pretend that they are filling us in with a detailed explanation and including us in their world, whereas the opposite is generally true.
Some academics claim that so is a sign our language is becoming friendlier, but I disagree. "So" signals that our vocabulary is inexorably shrinking and become threadbare.
The only positive thing you can say about Donald Trump is that he speaks in short sentences, rarely using words of more than two syllables at a time. He is too old to have been afflicted by the So Bug. In 2017, please try to wean yourself off the S-word.
Janet Street-Porter  – http://www.independent.co.uk/voices/so-lets-bid-farewell-to-2016s-most-annoying-and-overused-word-a7501991.html